Have you ever thought to live in a Buddhist monastery for 3 months as a monk or a nun? What about staying in the monastery for a retreat as a layperson? What is daily life like behind those high monasteries' walls? While I was still a teenager, I often wondered about such mysteries… until I became a monastic. My monasteries were not behind high walls and under church bells but in peaceful forests and pleasant open gardens, immersed in Buddhist culture.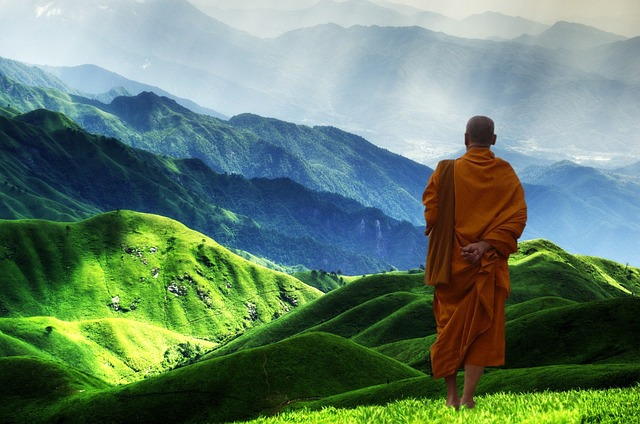 Monastic Life and Spiritual Practice
Each Buddhist monastery is different, so it can be difficult to tell you how your life there will be. From my experience, I found monastic life very rewarding, with plenty of free time to spend living mindfully and exploring Buddha's teachings. That is when you can lay down all worldly duties, renounce all sexual activity and money worries and focus more on your internal development and supporting your fellow lay friends and monastics. You will let go of your beautiful hairstyle (and perhaps your beard), fancy stylish clothes and shoes, comforts, and even your name; you will most likely be given a different name. There might be limitations on your contact with the outside world. In addition, there might be less freedom to move around and do your own personal projects. But that is not necessarily a bad idea! Imagine that you let rid yourself of a bit of decision-making and do what must be done to support the monastery and others within it. During that time, you have an excellent opportunity to observe your reactions and internal feelings. Monastic life offers plenty of solitary time to meditate and get informed about what the Buddha and his disciples teach.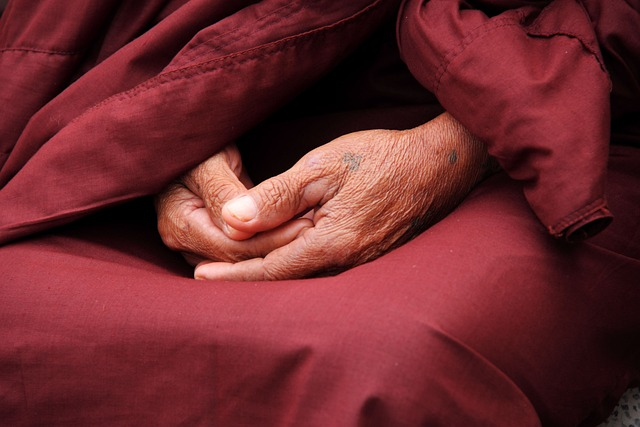 There are great places to meet like-minded people and a better chance of finding suitable mentors and teachers. Additionally, you will likely have to join group meditations and chants. Those chants might not be what everyone enjoys (I didn't), but they could also give you a greater sense of belonging to a monastic family. The melody of Pali's ancient words reminds us that we are part of a larger community. But some monasteries also skip group recitations and emphasise more solo practice. And, of course, there are many limitations around food. There will be limited opportunities to eat and even come time for lunch. It will be a formal and slightly ritualized event.
I stayed in many monasteries, most associated with the Ajahn Chah Tradition, so I can offer only a few points from the places I am familiar with. Despite some differences in structure (and some can be more strict), they have some things in common. My monastic day looked like this: I woke up around 4 am. Waking up early was challenging since I am more of an evening man. Therefore, if that is an issue with you, no doubt you would adjust since you would have no other option! After a quick visit to a bathroom, I put on my complete set of traditional robes. Then I left my kuti (basic accommodation, usually a hut, cave or small cottage) and went to Dhamma Hall, where we had to meditate for about an hour. After meditation, there is group chanting in either Pali or English (if you go to a Theravada monastery, but in other monasteries, you might have to follow Chinese or Tibetan chanting). It is time for chores after meditation (which could give us freshness and energy or extra sleepiness). Everybody knows their duty: preparing breakfast, cleaning toilets, preparing seats, hoovering, and more. If you don't know what to do, don't worry – you will be told. Around 7 am, a bell rings, and a call for a simple breakfast is made. About an hour later, a work meeting occurs when monks and lay guests come together to discuss the day's work. After that, work follows, which could be anything from work in the office to work in the forest. Then around 11 am, it is time for lunch. There are chanting, bowing, picking up food, walking back to your seat, and bowing again. After lunch, there is plenty of time to read books on Buddhism, practice yoga, practice meditation, wash clothes or robes or walk in the natural surroundings.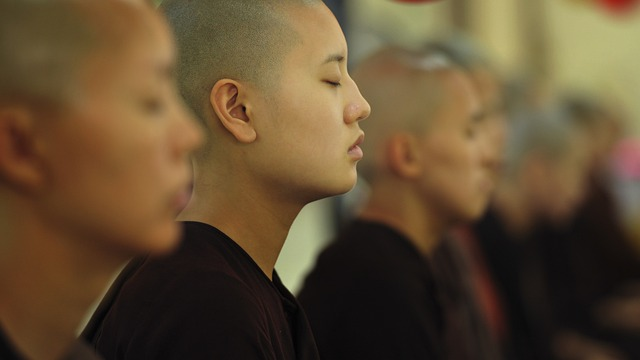 Temporary Ordination for Buddhist Monks
To live in a Buddhist monastery for 3 months is a unique opportunity for mindful living in the present moment. It could be an opportunity for community life in a Buddhist country in South East Asia. We could come out of it with a fresh perspective and a newfound appreciation for the deeper meaning of the Buddha's Wisdom.
For the Buddha, "going forth(becoming a monk)" was a life commitment and an effort to realise the final goal, nirvana (or at least trying to do so). However, in Thailand, it is a traditional rite of passage for young men to become monks for 3 months during the monastic rains retreat. This teaches them about community living, engaging in daily rituals, learning about meditation and having discussion sessions with the teacher or abbot. And if ordination is too much for you, you can still experience monastic life as a layman or laywoman by joining some long-term retreats in the monasteries.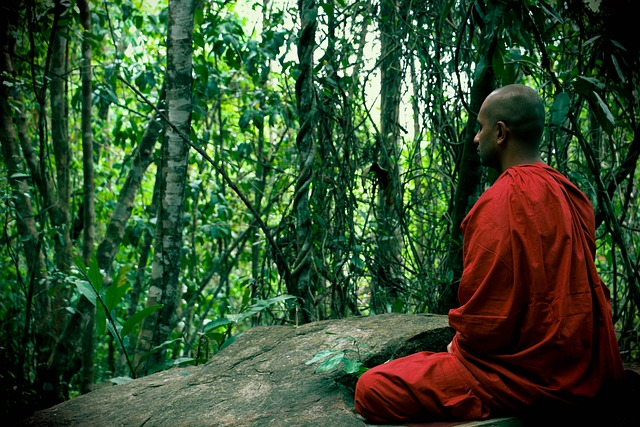 Temporary ordination can lead to a life-long monastic commitment. Some Buddhist monks I know enter the order temporarily. As their skills and discipline matured, they permanently extended their stay and became monks. One liked to joke: "I am a temporary monk for twenty years!" Who knows, maybe something might happen to you, too, when you see that there is nothing scary about being a monk or a nun, and you too might experience the joy of peace that could be found there and the pleasure of wholesome companionship.
For those interested in temporary ordinations, here are a few monasteries from different traditions that might interest you to give you a glimpse of possibilities. Many more places offer temporary ordinations, but I know only the following from my inquiries.
Theravada Buddhist Monasteries
This Thai Buddhist monastery is a vast place with many monks. Among them are also those who are temporarily ordained. As Wat Marp Jan is a Thai monastery, talks are occasionally translated into English. One can request question-and-answer sessions with Abbot Ajahn Anan or other monks who teach there. However, such meetings may be infrequent, depending on the availability of both teachers and translators. There is usually a large number of Western monks.
They opened an innovative program called Monk Life, whose primary mission is to encourage men to ordain, at least for a period of time. Temporary ordination is for 30 days. Their ordination program will provide you with a foundation for living the life of a monk and improving your meditation practice. The training consists of five days of preparation for the ordination procedure, one week before the ceremony, and more than three weeks of practising meditation. It also includes learning Buddhist teachings and cultivating wholesome habits and discipline. The training team will include specialized meditation tutors, monks and other skilled staff. The monastery, in partnership with an American Open University, offers monks the chance to take 3, 6 or 12-month certification courses to become Meditation Instructors in the future.
Nandaka Vihara is a Buddhist meditation Buddhist monastery in Bukit Mertajam, Penang, Malaysia. Renunciates are allowed to achieve meritorious accomplishments. The monks and nuns are taught the Buddha's teachings, the monastic code, and the correct pronunciation of the chanting. They ordain both men and women.
They can ordain young monks and nuns. This centre is led by Bhante Vimalaramsi in Missouri, USA. Even though it is a small place, they can offer a sufficient environment and requisites for temporary ordination. In this case, the candidate would have to cover his retreat costs and practice only Bhante's teaching, not other practices.
Chan Buddhist Monasteries
The Buddhist monasteries that follow the guidance of Thich Nhat Hanh offer the candidates a five-year program. They created this new Dharma door in 2010, especially for young (17 – 35 years old) males and females in the West. Experience the simple life of a monk or a nun, studying and meditating. You will also assist your elder monastics in organizing retreats and events worldwide. After five years, you can still decide whether to return to lay life or to remain on the monastic path. Here are some more places that offer the program around the world:
Tibetan Buddhist Monasteries
At the request of Chögyam Trungpa Rinpoche, Venerable Thrangu Rinpoche introduced temporary ordination to allow Dharma practitioners, male and female, to experience monasticism without making a lifetime commitment. The prerequisite is the Refuge Vow. The general training of a temporary monastic follows a three-phase progression, highlighting essential elements of monastic training. You will be taught to develop mindfulness and kindness, to appreciate silence and renunciation. Also, you will learn how to do basic chores, develop proper listening and communication, and learn Tibetan teachings.
There are many more places, especially in Asia, where you can get temporary ordination. The events are typically organized for native candidates, so if you don't speak their native language, your time there might be difficult. However, some temples or monasteries might offer translation services, so if you want to get ordained there, you should look into it. If not, you could always try to learn the language of the temple you visit – it could be a great way to impress the monks! So, there are options. What then keeps you from packing a small bag and escaping to the monastery to disappear from others and see another side of your mind and heart?
Monasteries for Long-term Lay Residents
Here are also options for joining a monastic community as a volunteer for the rains or winter retreat.
Theravada
Well-known monasteries that offer such long-term retreats are Amaravati Monastery and Cittaviveka Monastery, both places associated with the Ajahn Chah Tradition in the UK. Both are open to volunteers who want to join the annual Winter Retreat. Restraint and noble silence are encouraged during these three months. Most external activities, such as the morning work period, are put on hold for the male and female monastic communities. However, lay supporters form the 'winter retreat support team', which runs most of the monastery's practical aspects during these three months. The main work takes place in the kitchen. Members of the support team are welcome to join the community's schedule. This schedule consists of formal sittings interspersed with walking meditation, listening to Dhamma reflections, guidance, and a Dhamma reading followed by a Q&A session offered by the abbot.
Chan
Here too, everybody participates in community activities such as walking and sitting meditation and community work as part of the daily practice of mindfulness. They emphasize community practice in supporting each other and learning to live harmoniously. They offer one or two-week retreats, especially for those coming for the first time. Depending on the time of the year, requesting to stay longer than two weeks may also be possible if space is available in the hamlet you register in. The Winter Retreat is primarily for monastics, but you might be able to request to join for that.
Tibetan
Their annual Winter Retreat is a one-month group meditation retreat. During that time, everyone meditates together and does other practices. Initially, some sessions may be led, but soon everyone practices independently in silence. They, too, keep quiet during break times. However, the group may meet periodically for check-ins and Q&A. Everyone shares in the daily offering tasks to maintain the retreat environment. They emphasize the importance of cleaning the kitchen and other buildings, assisting with meals, and snow shovelling. Ven. Thubten Chodron offers teachings twice a week or more. She is available for spiritual guidance as needed. Otherwise, the retreat is managed by the resident monastics.
Living in a Buddhist monastery for three months is an extraordinary opportunity to immerse oneself in the practice of mindfulness and meditation and gain a deep understanding of the teachings of Buddha.
In the monastery, one is surrounded by a community of like-minded individuals dedicated to wisdom and compassion. The daily routine of meditation, chanting, and mindful work provides a robust framework for cultivating inner peace, clarity, and insight.
Living in a monastery requires discipline, commitment, and a willingness to let go of attachments to the outside world. It is a transformative journey that demands an open mind, a compassionate heart, and a strong sense of purpose.
Through the guidance of wise and compassionate teachers, one can develop a profound understanding of the nature of reality, the causes of suffering, and the path to liberation. The teachings of Buddha provide a roadmap for living a meaningful and fulfilling life grounded in wisdom and compassion.
Living in a monastery is not for the faint of heart, but for those willing to embark on this transformative journey, the rewards are immeasurable. It is an opportunity to connect with oneself and the world profoundly and meaningfully and emerge as a more robust, wiser, and compassionate person.
In conclusion, living in a Buddhist monastery for three months is an extraordinary opportunity to deepen one's understanding of the path of wisdom and compassion and to cultivate a profound sense of inner peace, clarity, and insight. It is an experience that will stay with you for a lifetime, and I highly recommend it to anyone seeking a transformative journey of self-discovery.
More places of retreats you can find on Review My Retreats Listing page