Women's retreats offer a unique opportunity to escape the daily grind and focus on self-love. These retreats provide a supportive environment specifically for women to explore their passions, find lifelong friendships, a renewed connection with their yoga practice, or take a break from the stresses of everyday life. Whether you're interested in yoga, meditation, or simply getting away from it all, there's a women's retreat that's right for you. From luxurious spa retreats to rustic nature escapes, women's retreats come in all shapes and sizes. These retreats provide an opportunity to disconnect from the distractions of everyday life and focus on self-discovery, personal growth, and rejuvenation for body and soul.
In this article, we'll explore the top women's retreats and provide a comprehensive guide to help every woman choose the perfect retreat for her needs, whether it is a health retreat, mediation retreat or perhaps a mix of everything. So, if you're ready to take your self-care to the next level, join us as we dive into the world of women's retreats!
Retreats for Women: Popular Destinations in 2023
Bali
Shake off your everyday worries, disconnect, and find your bliss with this women's retreat nestled between the rice paddies in beautiful Berawa Canggu, Bali. Unlike many other wellness retreats though, this one doesn't give you a schedule or any planned activities you're obliged to turn up for. Just come along, indulge in the unlimited yoga sessions, unlimited massages, unlimited sightseeing and unlimited meals and create your own unique retreat and schedule that suits your needs. Activities on offer also include personal training, surfing, SUP, sessions with a healer, cooking lessons or even a trek up Mt Batur volcano to help you walk away feeling happier, nurtured and totally serene.
Style of yoga: Various (choose when you arrive)
Price range: Luxury Food: Gourmet local, healthy cuisine
Activities: Yoga, sightseeing, meditation, surfing, healing, spa treatments
Pros: Wide selection of unlimited yoga classes
Cons: The price might be off-putting to some
---
Whether you're looking for a fantastic all-round women retreat to help you shake off the stress and escape from the mayhem, you're looking to grow spiritually, physically and emotionally or you'd love to try your hand at surfing or SUP, award-winning Goddess Retreats has the women's wellness retreat package for you. Unlike many other retreats, Goddess Retreats also offers a range of retreat packages to suit every budget, so you can enjoy this transformative space even if you're not so well off.
Style of yoga: Transformational Yoga
Price range: Mid-range to luxury
Food: Personalised gourmet menu
Activities: Yoga, meditation, cultural activities, wellness activities, healing, surfing, SUP.
Pros: They're one of the longest-running wellness retreat organisers around, so they really know how to create a retreat that rocks!
Cons: Despite the packages, the price might still be too high for some.
---
Voted best women's health and wellness retreat ever by Harper Bazaar and in 2017 won the Best Luxury Wellness Retreat in the World award at the world luxury hotel awards, this high-quality wellness sanctuary is surrounded by nature, in the heart of the Bali jungle and will help you 'rejuvenate, transform, and blossom' into the most radiant version of yourself whilst having fun. This yoga and spa retreat will allow you to unwind and recharge your batteries in whatever way your heart desires. When it comes to private luxury accommodation, you'll be pleasantly surprised. And if you're still feeling energetic after all that, you can add surf lessons to the mix and experience a whole new side to Bali.
Style of yoga: Hatha, Vinyasa flow, Kundalini and Yoga Nidra (plus plenty more like partner yoga)
Price range: Luxury
Food: Personalised gourmet meals created by Therapeutic Chefs and designed by whole food nutritionists Activities: Yoga, meditation, surfing, spa, healing, sightseeing, fitness
Pros: the only women's specific surfing programme – over 40 staff looking after 14 guests, the most luxurious accommodation of any Bali retreat, a holistic healing centre, unlimited yoga, meditation and spa treatments. Set in the famous Canggu surf village.
Cons: Again, the price might be too high for some.
Interested in more Bali Retreats? Read our Top 20 Bali Retreat Guide here.
---
Costa Rica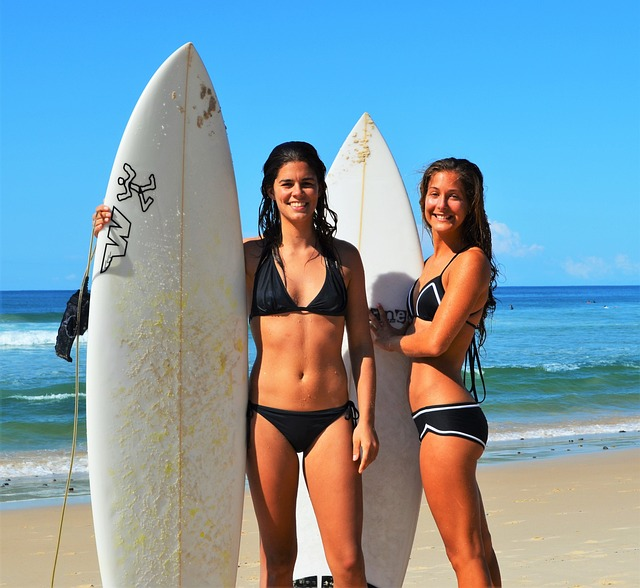 If you're looking for a more active and adventurous retreat, the Women's Surf and Yoga Retreat in Costa Rica is one of the best women's retreats out there. This retreat combines daily yoga classes with surf lessons, jungle hikes, and eco-tours, giving you the opportunity to challenge yourself and connect with nature.
---
UK
The Body Retreat offers a wonderful range of women's only wellness classes and retreats which promise to help you lose weight, overcome stress, eliminate sugar, and feel wonderful about yourself over the space of a few days or a week. Designed by women for women, they've really paid attention to the finer details of their wellness retreats, including mindfulness sessions, group hypnotherapy, yoga, Pilates, exercise and tasty nourishing foods in the programme so you can walk away from empowering experience feeling pounds lighter and a million miles more relaxed than when you arrived. I love their focus on whole-body wellness, as well being their supportive, calm and gentle manner, and the sense that you really will be taken care of on one of their women's only fitness classes or retreats.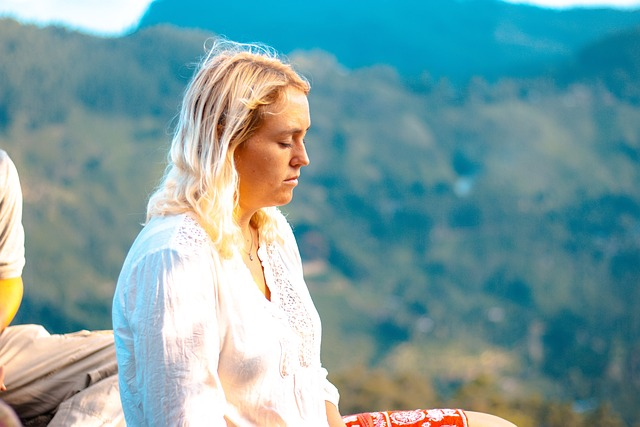 Style of yoga: Various (please check with the retreat organisers)
Price range: Mid-range Food: Delicious personalised meals
Activities: Yoga, mindfulness, group hypnotherapy, Nordic Walking, Gymnastics, Pilates, strength training, HIIT, workshops,
Pros: Brilliant range of fitness retreats, options and dates
Cons: If you're not keen to lose weight, this might not be the best choice detox retreat for you.
---
If you're a girl who prefers to get out into the great outdoors and dreams of slipping away from the craziness of modern life and connecting with Mother Nature, you'll be a big fan of the Wellness Retreats for Women offered by the Sharpham Trust. At this retreat center you'll sleep in a beautiful bell tent with the fresh air wafting through the woodland around you, you'll wake to the sound of birds singing, you'll experience life-changing guided meditations, movement and sitting practices, attend medicine walks, and forage and feast on wild food. But don't worry- you don't have to gather all your own food- they'll also provide a beautiful spread of home-cooked vegetarian organic meals throughout the seven-day retreat.
Style of yoga: Movement meditation practice
Price range: Budget
Food: Home-cooked vegetarian food Activities: guided meditations, movement & sitting practice, nature awareness and nature sensing activities, medicine walks, foraging and feasting on wild food
Pros: You'll be in a beautiful bell tent in the forest.
Cons: This retreat mainly focuses on meditation and stillness and downplays aspects of the physical movement element of the group retreats.
Interested in more UK Retreats? Read our Top 18 UK Yoga Retreat Guide here.
---
Europe
Start putting yourself first and give yourself some TLC by joining Lynda and her team for the Menogo Retreat for Mind, Body, Spirit & Menopause. From the top of a hill in the stunning Andalucian countryside, this centre is a masterful blend of the two- offering life coaching sessions alongside practicing yoga, meditation and mindfulness sessions, healthy food and great sleep, self-care rituals and plenty of fresh Mediterranean air. If you're struggling with your hormones mind-body connection or any aspect of menopause, this powerful experience is definitely the women-only retreat you need to choose.
Style of yoga: Various (please check with retreat organisers)
Price range: Luxury
Food: Fresh healthy foods for hormonal health
Activities: Life, fitness, mental and physical health, coaching, yoga, meditation, massage, waterskiing, paddleboarding, cycling and rock climbing, Hormone Mastery Workshop
Pros: Perfect if you want to heal your hormones and feel great
Cons: Might not be the best choice if you're a woman under 35 and not concerned about healing your hormones.
---
Chicks on Waves offers daily yoga classes and woman-only retreats for women or combined daily yoga classes and surf retreats in the stunningly beautiful, isolated, sunny location of Sagres, in the Algarve, Portugal. The best part about these women-only retreats is the fact that they keep everything super simple, without frills or unnecessary details on the website or unnecessary extras.
Style of yoga: Various, including Ashtanga/Vinyasa Flow.
Price range: Budget Food: Healthy food for maximum energy!
Activities: Yoga, surfing, use of mountain bikes
Pros: Emphasis on quality surf lessons for a really affordable price!
Cons: Accommodation is in a shared room, which might not be suitable for all.
---
America
Get the guidance and support you need to unlock your innate female wisdom and start making the most of your full potential at this women's retreat, hosted by The Chopra Center. Awaken your power with the daily Shakti yoga sessions, reveal your inner wonders with their unique style of meditation, and attend inspiring talks. You'll also enjoy delicious Ayurvedic meals, stay at the luxurious Omni La Costa Resort & Spa near San Diego, and enjoy the opportunity to learn more about female self-care, how to nurture yourself, spa treatments and how to unlock your immense female potential.
Style of yoga: Shakti Yoga
Price range: Luxury
Food: Ayurvedic food Activities: Yoga, meditation, workshops & talks,
Pros: Wonderful way to learn more about female health from a group of experts and spoil yourself a little.
Cons: If you're without psychological issues and just looking to do a ton of yoga, this might not be the best choice for you.
---
Crossbow Villa offers an incredible retreat that will keep you up and moving, burning those calories, shaping and flexing your body, and enjoying the beautiful island of Barbados. You'll be staying in a luxury retreat room, complete with Egyptian cotton sheets, ceiling fans, AC, flat-screen TV, DVDs, and full ensuite facilities, and most rooms have a stunning view right outside. All meals have been carefully designed to promote healthy weight loss and are included in the price.
Style of yoga: Various (please contact the retreat organiser to find out more)
Price range: Luxury
Food: Healthy and delicious Activities: Stretching, swimming, cardio, Pilates, paddle boarding, snorkelling, spinning, HIIT, Boxercise, hiking and more.
Pros: Brilliant retreat if you're keen to lose weight and get fit.
Cons: This retreat is ultra-light when it comes to yoga, but heavy on fitness which might not appeal to all.
---
The perfect place to go is the high desert of New Mexico, right next to Santa Fe National Par you'll find a Retreat featuring a group of fully equipped adobe casitas, 1000 acres of nature, wild eagles and other desert animals, complete peace and quiet, love and friendship and sometimes even female healers who could share their skills with you if required. Stay here in the depths of nature and you'll find peace as your pain slowly melts away and the joy will begin to fill the darkest parts of your heart.
Style of yoga: Whatever you desire
Price range: Budget
Food: Not included
Activities: Whatever you feel like doing.
Pros: Beautiful unspoilt New Mexico with all the time in the world to enjoy it.
Cons: No direct yoga instruction so not the best option if you're looking for a teacher-lead class.
---
Worldwide
Women's yoga and wellness retreats don't need to be just about practising yoga, meditating and stillness. They can also be active, adventurous, educational and tons of fun. Like this two-week women's only retreat in the heart of Bali. More coming up too in Malawi & Morroco, You'll enjoy 7-nights' accommodation in a luxury villa, full 3 meals per day, a ton of eBooks, all entrance fees paid, a yoga class, a massage, great tours of the island and of course, the exciting chance to get to know a ton of other like-minded women. Having said that, if you don't want to buzz around the island exploring or want to skip an activity or two, that's perfectly fine too.
Style of yoga: Various (please contact the retreat organisers)
Price range: Luxury
Food: Delicious food inside the villa and also in restaurants
Activities: Yoga, blogging and business workshops, massage,
Pros: Brilliant way to experience Bali, learn more about online business and stick to your yoga practice.
Cons: This retreat is more about blogging and Bali than yoga.
---
If a women's yoga and surf break in Costa Rica, El Salvador, Maui, Nicaragua, Sri Lanka or Indonesia sounds like your dream come true, book yourself a trip with Swell Women. They offer a range of dates and locations around the world which combine epic surf lessons, nourishing breakfasts, soothing yoga sessions and even a Sunset sail dinner. You'll soon feel revived, refreshed and ready to head back to everyday life.
Style of yoga: Various (please contact directly)
Price range: High-end luxury
Food: Only breakfast included Activities: Surf, yoga, catamaran trip, massage.
Pros: Expect an action-packed trip!
Cons: The price is very high compared to most yoga retreats…
There's no denying the special magic of women's retreats, and the benefits of being part of a supportive community of women are truly priceless. So whether you're looking to find renewal, friendship, or just some fun and relaxation, these women's retreats are sure to offer an unforgettable experience. Book your spot today and get ready to embark on the journey of a lifetime.